Commerce Bank
Commerce Bank is a premier business banking partner comprised of a small and dedicated team dedicated to finding the best financial solution for their clients. The refresh of their identity allowed them to better reflect externally the thoughtful and dedicated  approach they take when guiding and supporting their clients.  

A modern Refresh 
Because of the expectation and familiarities of their audiences and leadership, Commerce Bank was not ready to include a full redesign of their logo during their rebrand. Instead, the result is a cleaner, more modern refresh of their current logo. While familiar, the logo distinguishes itself with the addition of a soft, angular element.  The logo is also more flexible with both horizontal and icon versions.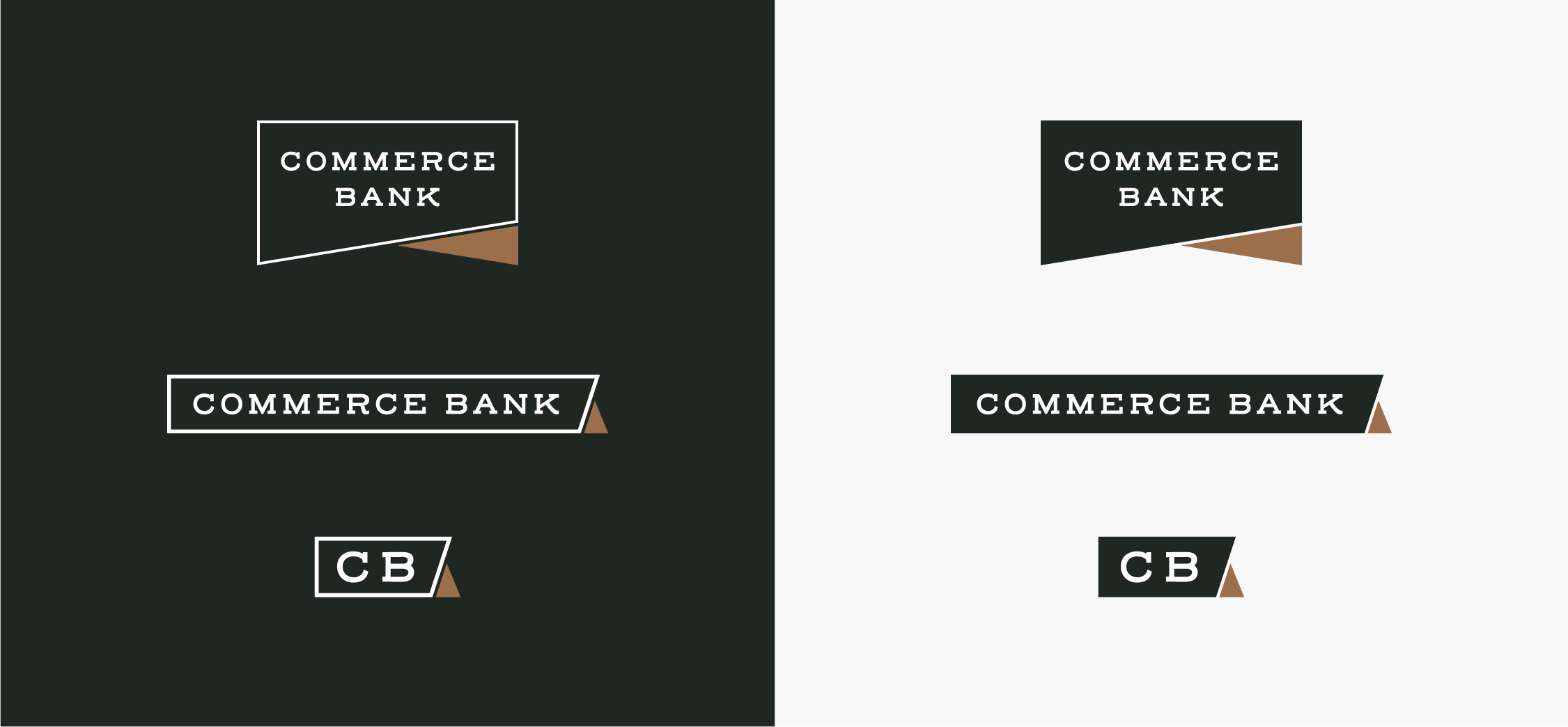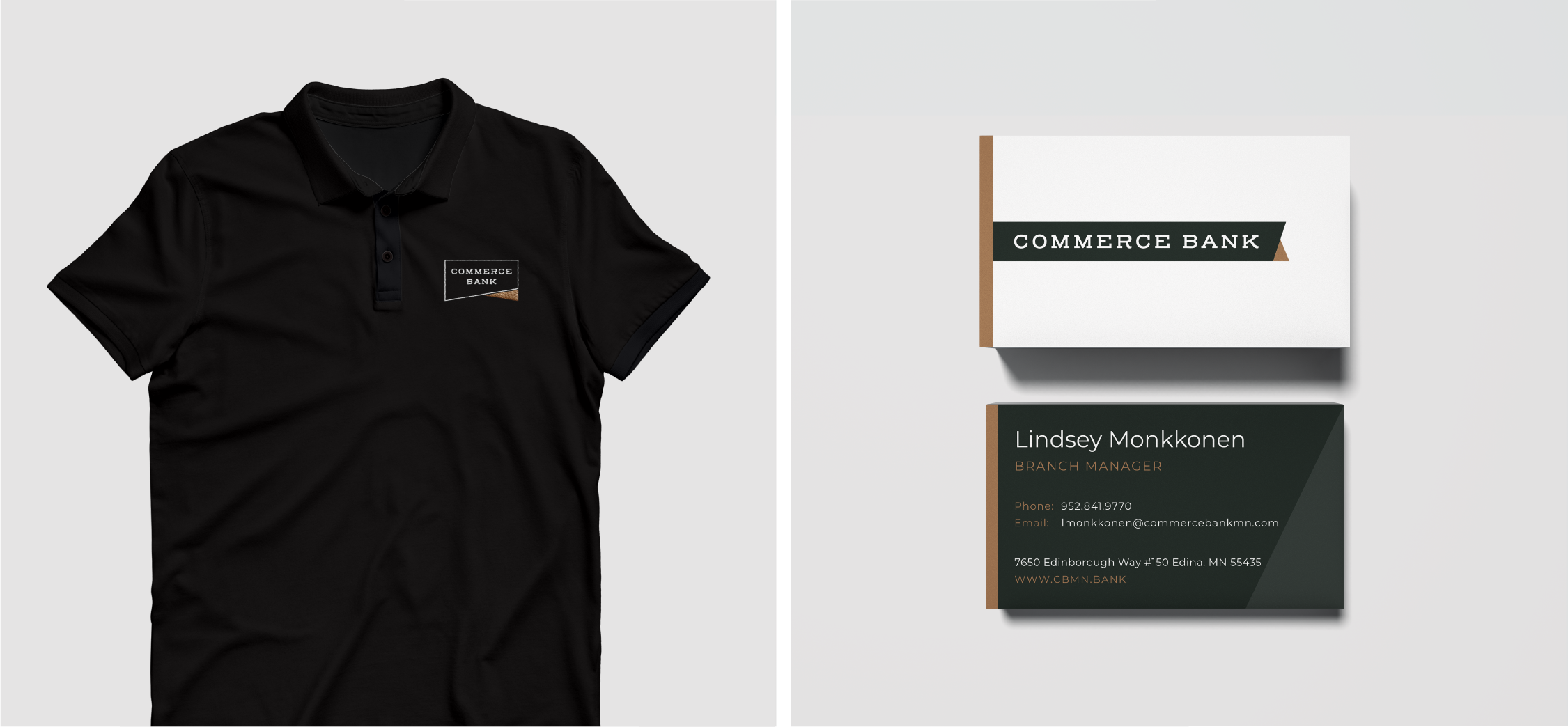 a new and improved online presence
Prior to working with Commerce Bank, the company's online presence had been sorely underutilized. Creating a website that provided resources for current clients, in addition to articulating what makes Commerce Bank a great partner, was essential for the business to grow.